Kirkland Sun Garden
Recently I revisited Gary and Nancy's garden that was planted two years ago. They had previously owned a fully landscaped home on the sound and wanted to bring some of those oceanfront garden ideas to their newly-constructed view home in Kirkland.
A terraced hillside with Italian Cypress, lush Maples and masses of seasonal color and ornamental grasses creates a beautiful wine country hillside flavor. Cypresses create a strong verticality that complements the style and lines of the newly designed transitional-style home.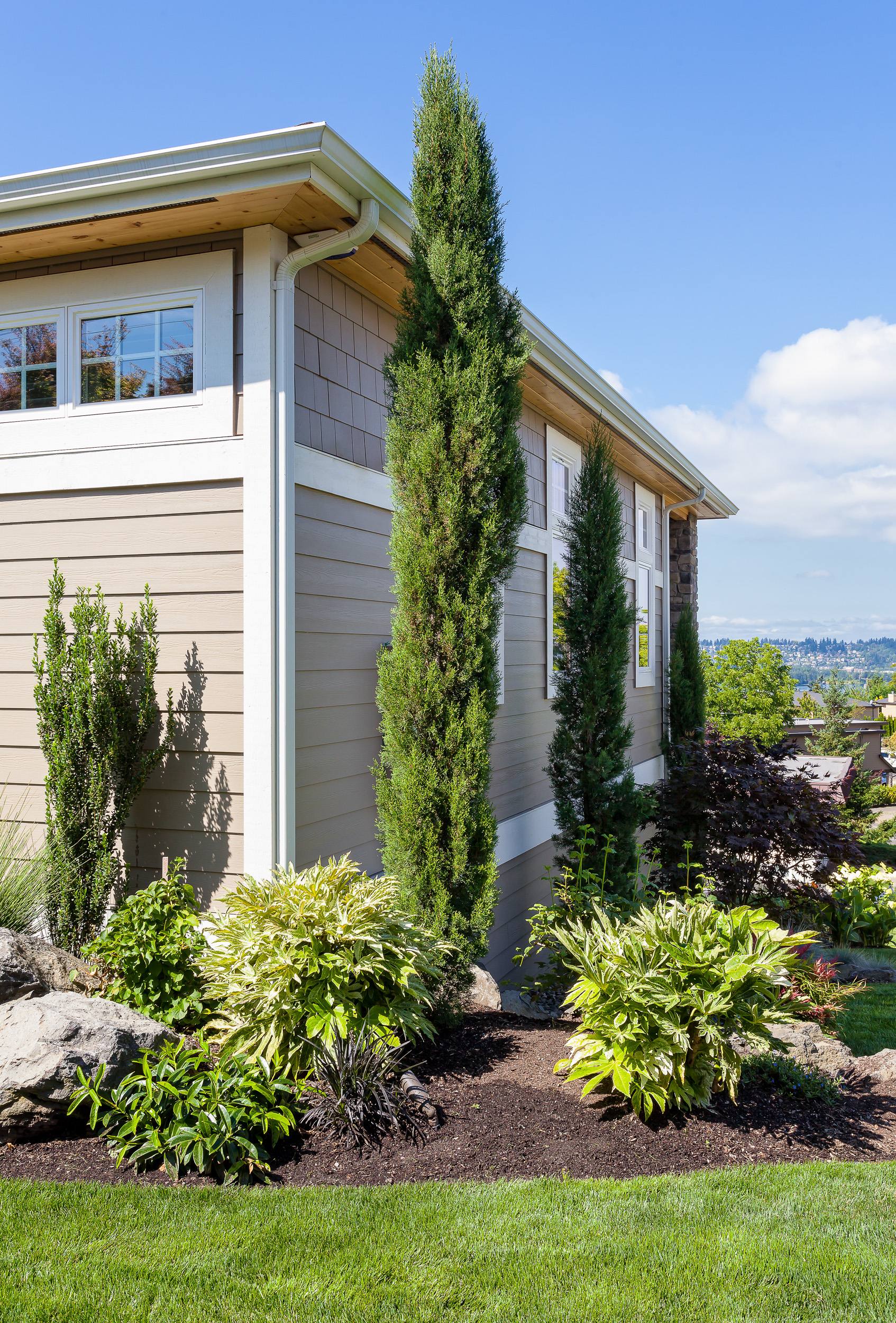 Additional features that make this property special are the terraced stacked-stone retaining walls in the back garden, supporting a lovely basalt water feature surrounded by care grasses, a smoke tree and a cluster of tropical cannas.
The balcony is surrounded with lush plantings, tranquil sounds of water and an amazing view of the Puget Sound. Its a great spot to savor the view and a glass of wine.
The final consideration was that Gary and Nancy have grandchildren and wanted added space for them to be able to play. The lush plantings of Cypress, Magnolia, Miscanthus, Limelight Hydrangea, Crocosmia and Lavender surrounding the bottom of the hillside provide a protected space which looks up to the terraces and water feature.